We all know that AI is here and it's quickly changing our lives. However, the impacts of AI are unevenly distributed and it favors those with "more data," leaving those with "few data" behind. This runs counter to our Salesforce core values of Customer Success and Equality, so we set out to change things.
"Einstein Reply Recommendations" is a Service Cloud feature that helps agents quickly respond to customers with the correct answer to common questions, saving agents time and increasing customer satisfaction. In order to make this feature available to more customers, especially those with "few data," the Service Cloud Engineering team joined forces with the Salesforce AI Research team to tackle the problem.
Our journey began with BERT, which is a pre-trained unsupervised natural language processing model from Google. We took BERT and trained it on nine human-human and multi-turn task-oriented datasets across over 60 domains, creating what we call TOD-BERT, a "Task Oriented Dialogue" version. When you think about the nature of Service calls, it makes perfect sense; most customers don't call to "chit chat," they call to accomplish a specific "task" such as a return, an exchange, etc.
TOD-BERT is self-supervised with two objectives: masked-language modeling and response contrastive learning. The former helps TOD-BERT capture contextual information while predicting the masked tokens, and the latter encourages TOD-BERT to learn dialogue structure information and response similarity. TOD-BERT is what we're now using to give customers with "few data" a huge boost. Now they can leverage all the power of a giant pre-trained task oriented model but with their own data!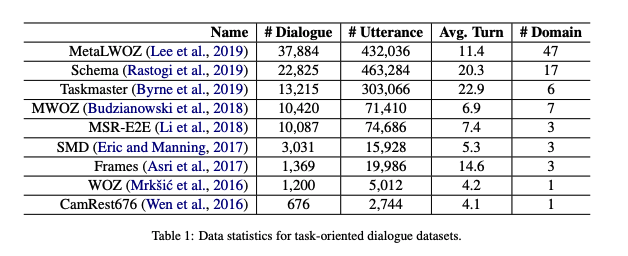 In addition to powering Customer Success, this is also helping the whole world move forward in AI though peer-reviewed academic research. We published a paper and are thrilled to say that it was accepted to EMNLP, a world-leading Natural Language Processing AI conference.

This is how we use the latest breakthroughs in AI and Natural Language Processing at Salesforce to introduce users to power Customer Success for everyone.
And a big thanks to Senior Research Scientist Jason Wu for leading these efforts!