No matter where we are in the world, it's always the right time to practice gratitude. So while we're gearing up to celebrate a season of thanks here in the states, we felt we'd take a moment to list 4 things we're grateful for in Salesforce Engineering.
1. Working for a company that fights for equality
Having sponsored the Grace Hopper Celebration (GHC) for the last 7 years, it never ceases to amaze us how inspiring it is to have the opportunity to meet thousands of aspiring women in tech. This year was no exception as we watched the conference grow to over 15,000 attendees. Our new Chief Equality Officer, Tony Prophet, also flew in to spend time getting to know the many students who were there to meet various companies looking for their next big tech opportunity.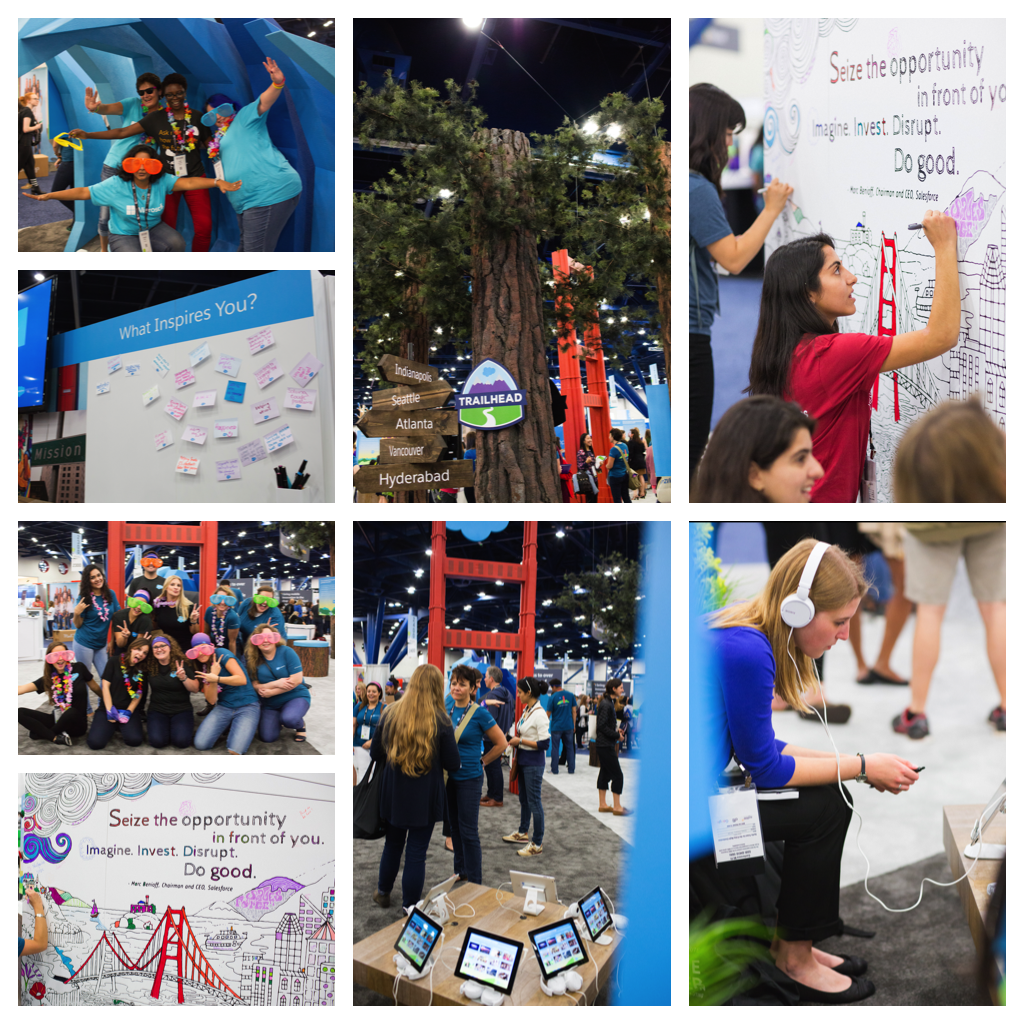 Marc Benioff, our CEO, delivered an outstanding closing keynote sharing his thoughts on equality, which you can watch here. Marc has been at the forefront of several equality initiatives this past year including equal pay for women and overturning a law in Indiana and Georgia that would have suppressed LGBTQ rights.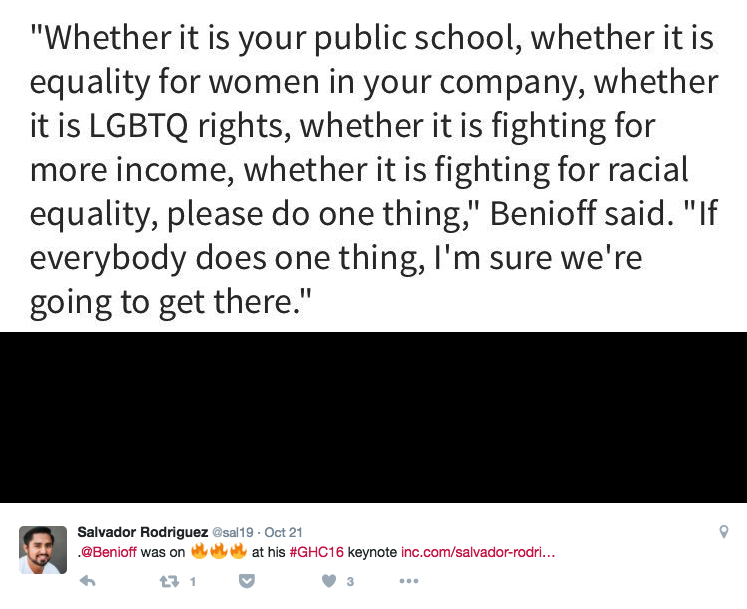 As one of our Architects, Bala Subramanian, shared at our annual Girl Geek Dinner regarding her 16 year Salesforce tenure, "It feels good to work for one of the good guys."
2. The Open Source community
It's no secret that some of the world's best software is open source. We're incredibly thankful to the open source community for their commitment to drive innovation for the industry at large. Salesforce relies on tons of open source projects — from Apache HBase to PostgreSQL to Selenium — and we know that it's the blood, sweat and tears of these communities that makes these projects thrive.
We're also grateful that engineers out in the world have engaged with the projects we've created and released, like Apache Phoenix, Raft, Argus, Providence, Runway, Refocus, and Vulnreport. (You can always keep up with what we're doing with open source on our blog.)
Thanks also to the TODO group — we're proud to be members, and it's an incredible community to learn from, as we propel open source forward together.
3. Giving Back
We're grateful to be supported by a company that's committed to giving 1% of our employee's time to pour back into our communities. Whether it's coaching our kid's soccer teams, working with elephants in Thailand, helping setup Salesforce instances for nonprofits to empower their missions, saving the coral reefs in Belize, supporting our local schools — it's incredible to be able to pursue our passions by serving our local and global communities.
4. Our Salesforce Ohana
Whether it's our customers, partners, or our employees, it's the people that inspire us to come to work everyday. Our customers and partners motivate us to bring the best technology and products to the industry, and our engineering teams stand side by side to get the job done. We're inspired to innovate every single day to ensure our customers and partners are successful, and that their trust in us is rock solid.